A series of lectures to address the historiography of the field 'Islamic Art' by scoring the particular moments of ruptures that fractured its foundations.
Organized by Avinoam Shalem, Riggio Professor, Arts of Islam, Department of Art History and Archaeology, Columbia University, in collaboration with the Center for Spatial Research at the Graduate School of Architecture, Planning and Preservation, the Middle East Institute of Columbia University, and the Centre for the Study of Muslim Societies at Columbia University.
In collaboration with:


Image Carousel with 8 slides
A carousel is a rotating set of images. Use the previous and next buttons to change the displayed slide
Slide 1: Poster for Lynn Meskell lecture

Slide 2: Oct-2022 poster

Slide 3: April-2021 poster

Slide 4: 2019-2020 poster

Slide 5: spring 2016 poster

Slide 6: spring 2015 poster

Slide 7: spring 2015 poster

Slide 8: fall 2014 poster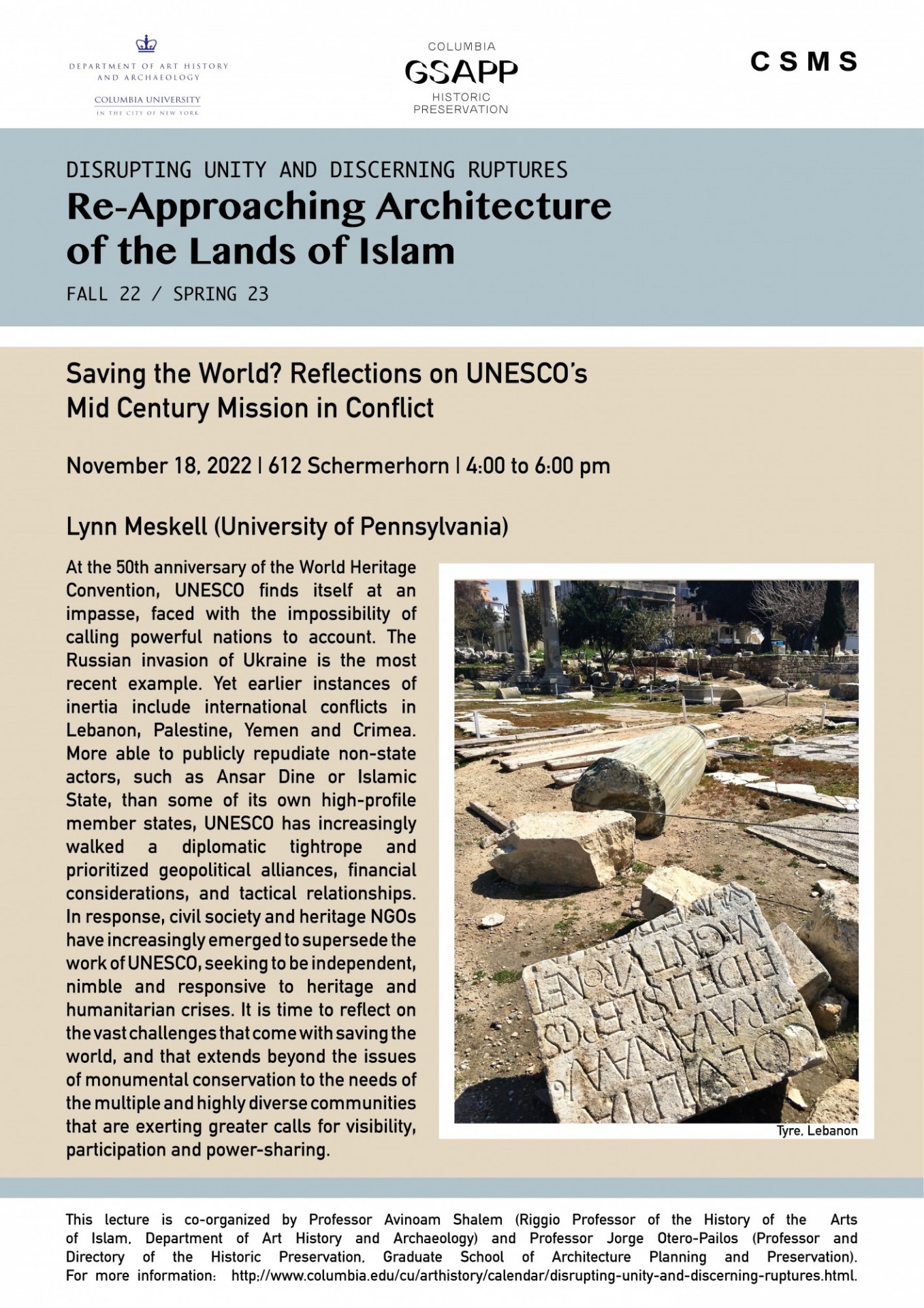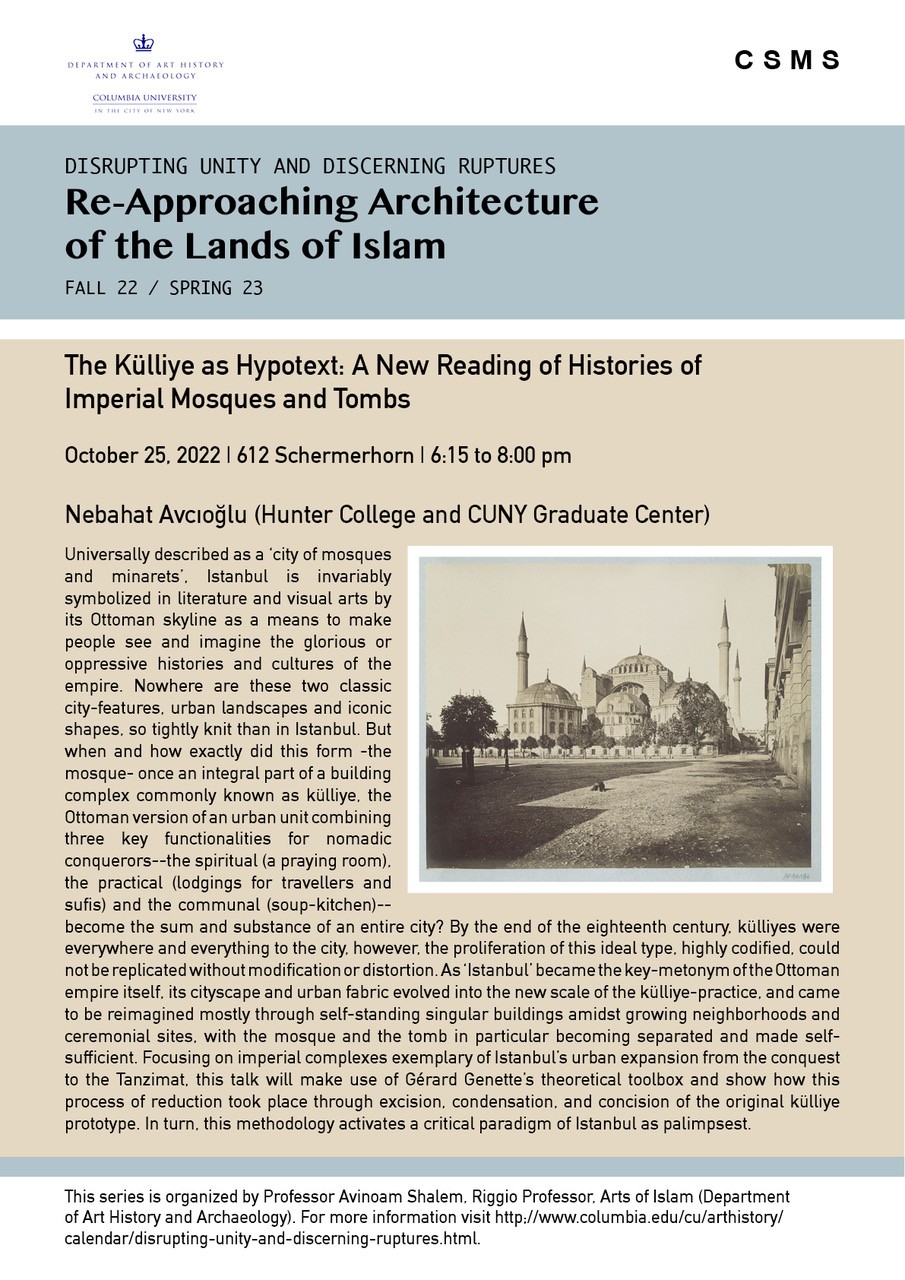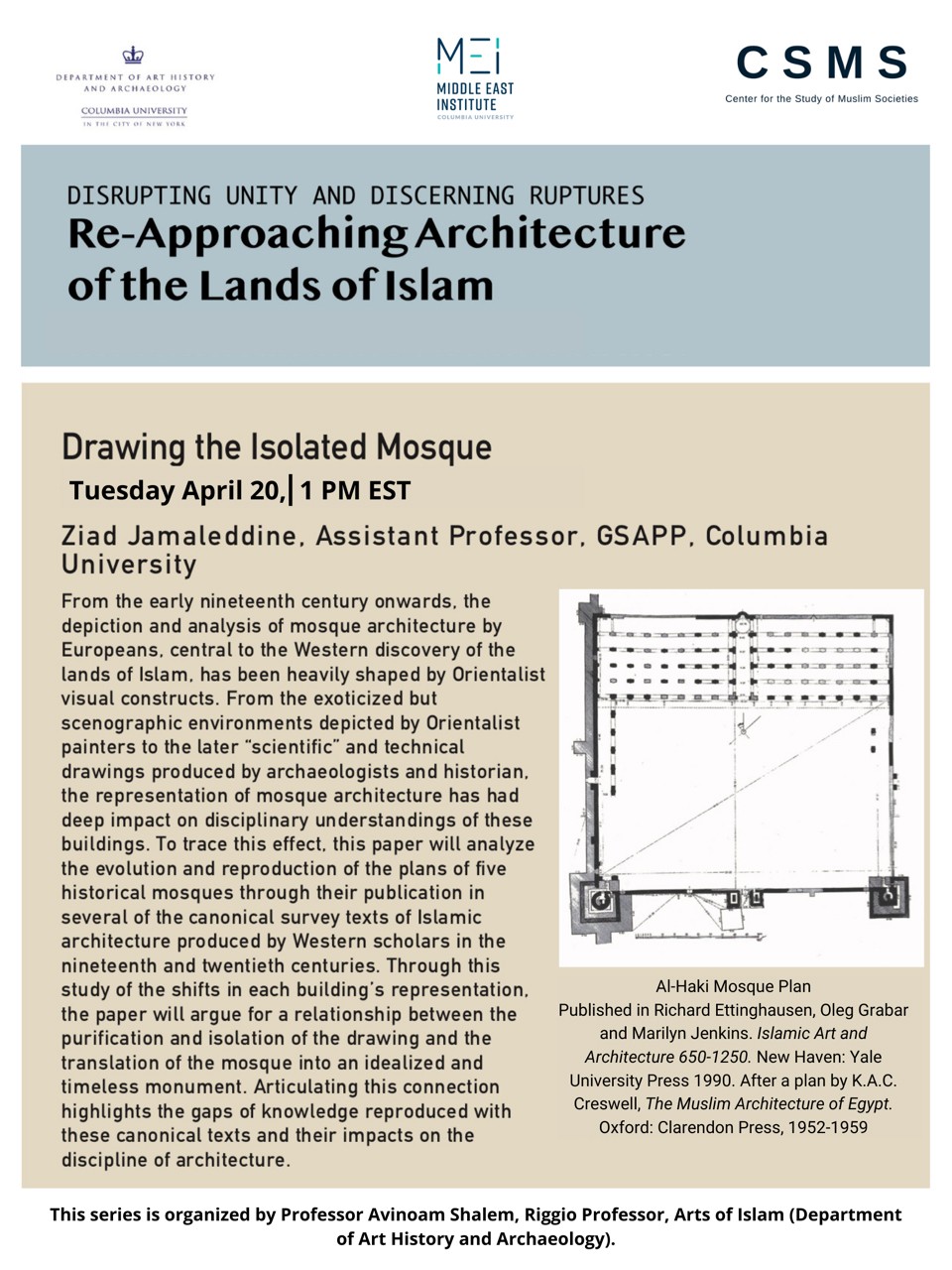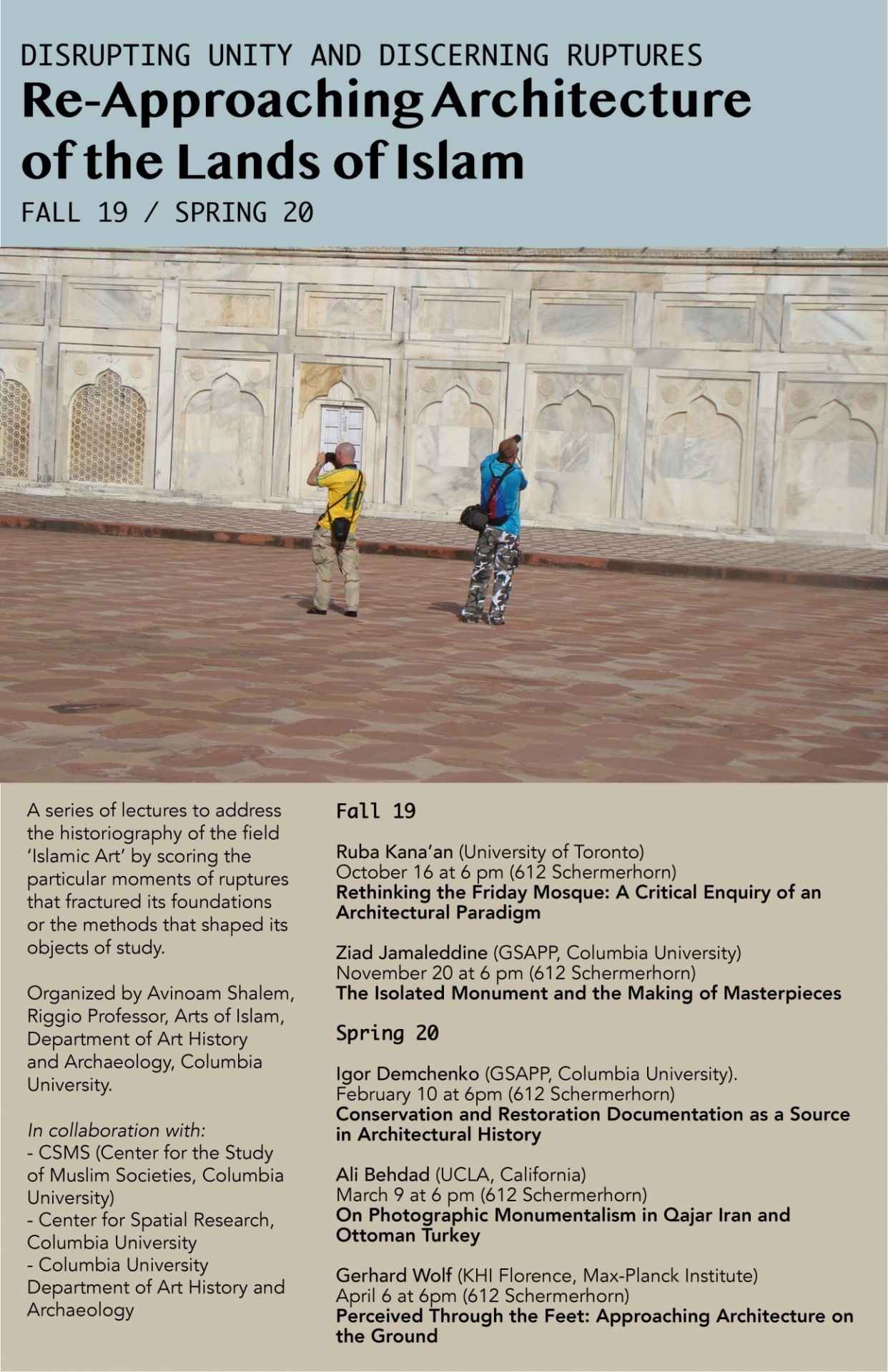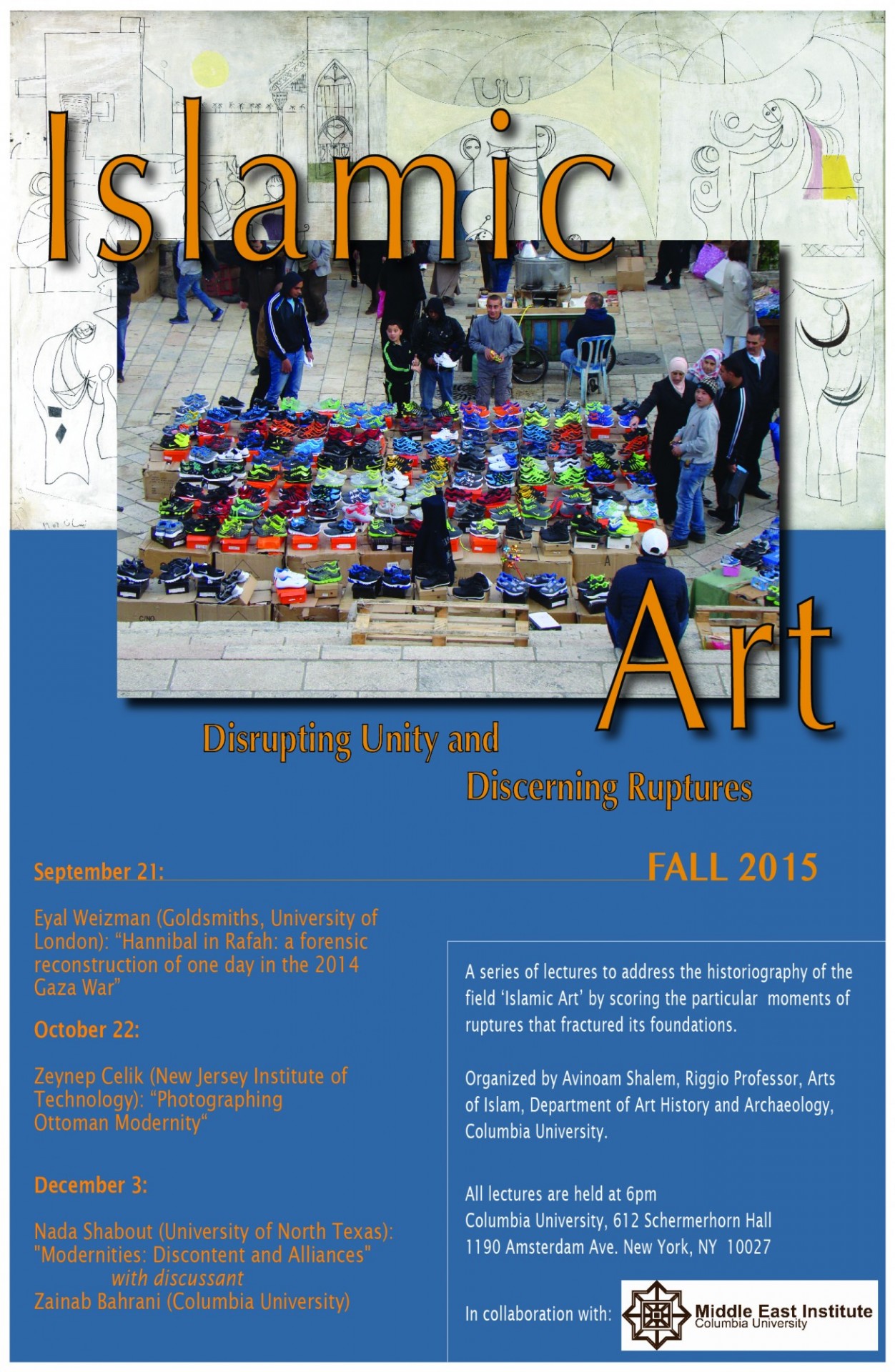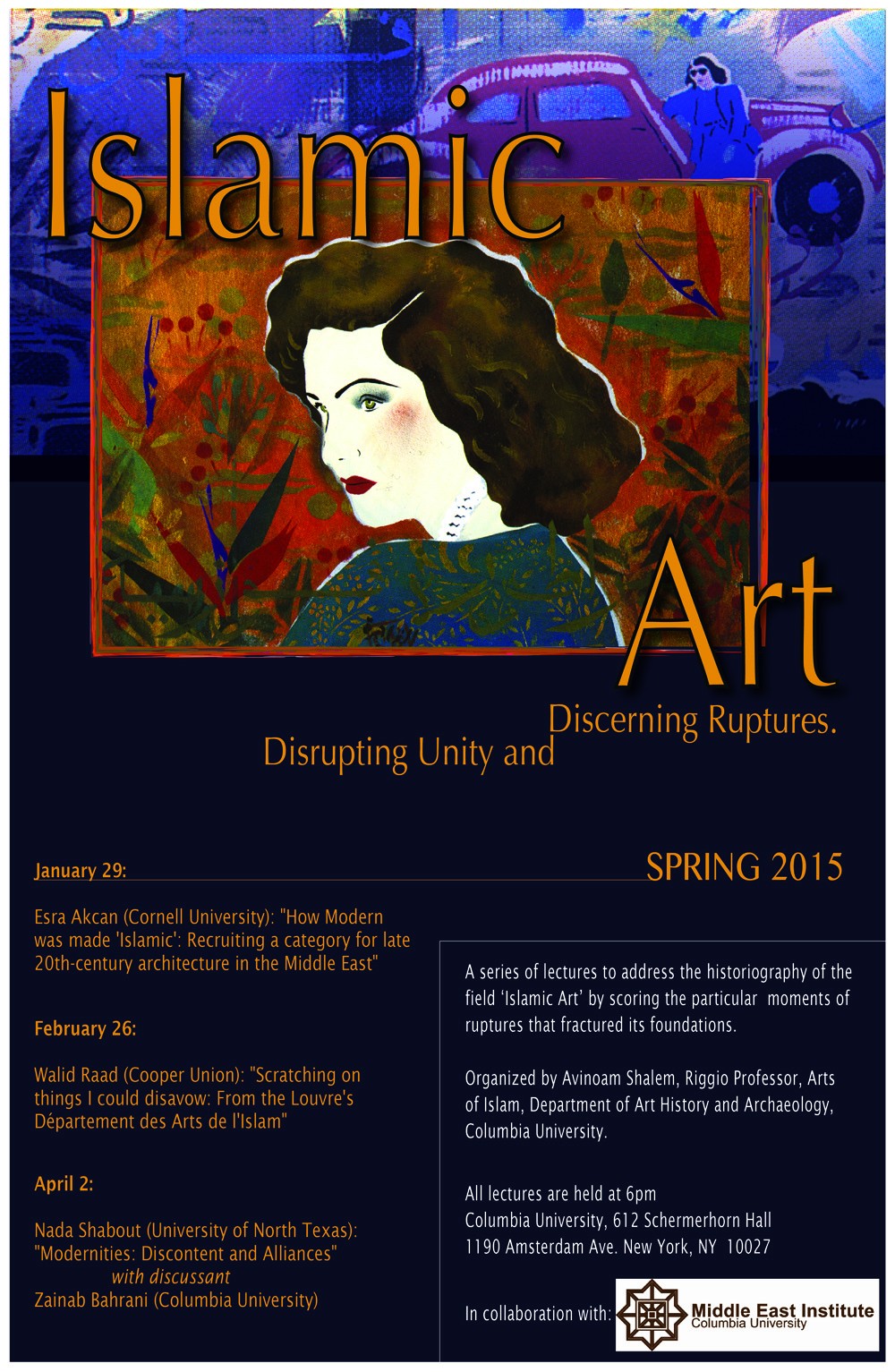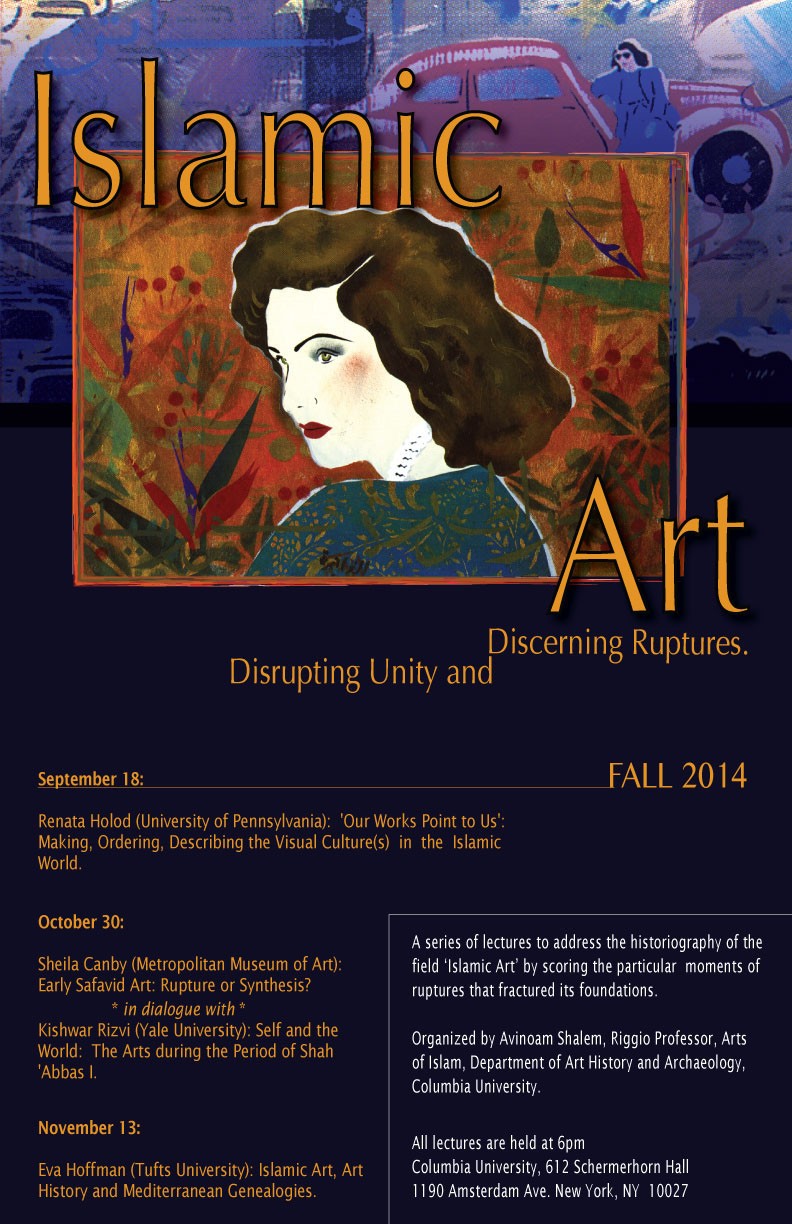 Previous
Next
Event time is displayed in your time zone.
There are no events to show with the selected date.
There are no events to show.
See current events