The Department of Art History and Archaeology is launching its Spring 2022 Collins/Kaufmann Forum for Modern Architectural History with a hybrid format. We continue our efforts from last year to expand the geographies of research interest in a global architectural and design history in our department. This new series of 5 lectures, curated by doctoral students, will invite scholars from around the world to share their recent research or work-in-process, with the aim of surveying trends in different sub-fields of the period since 1750 and with specific attention to current methodologies, approaches, and themes of research. Each event will be hosted by a different graduate student in modern architectural history from the Department, generally in liaison with their own doctoral research.
We continue to follow the University's recommendations to prevent the spread of Covid-19. All events in Spring 2022 will be held in a hybrid format, unless otherwise noted. All are welcome to join the live Zoom webinar via the links provided for each event. Columbia-affiliated attendees are welcome to join us in person at the locations indicated. Registration with Columbia UNI is required via the link below.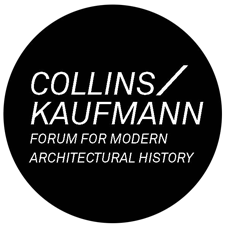 Event time is displayed in your time zone.
There are no events to show with the selected date.
There are no events to show.
See current events