The Cambridge-Columbia Graduate Student Symposium in the History of Art brings together students from the University of Cambridge and Columbia University to present their research, share ideas with one another, and foster a transatlantic dialogue. Since 2011, the Symposium has taken place annually, with the two universities alternating as hosts. Each event centers on a theme which encompasses a range of art historical topics. The Symposium is made possible by a generous grant from Dr. John Weber.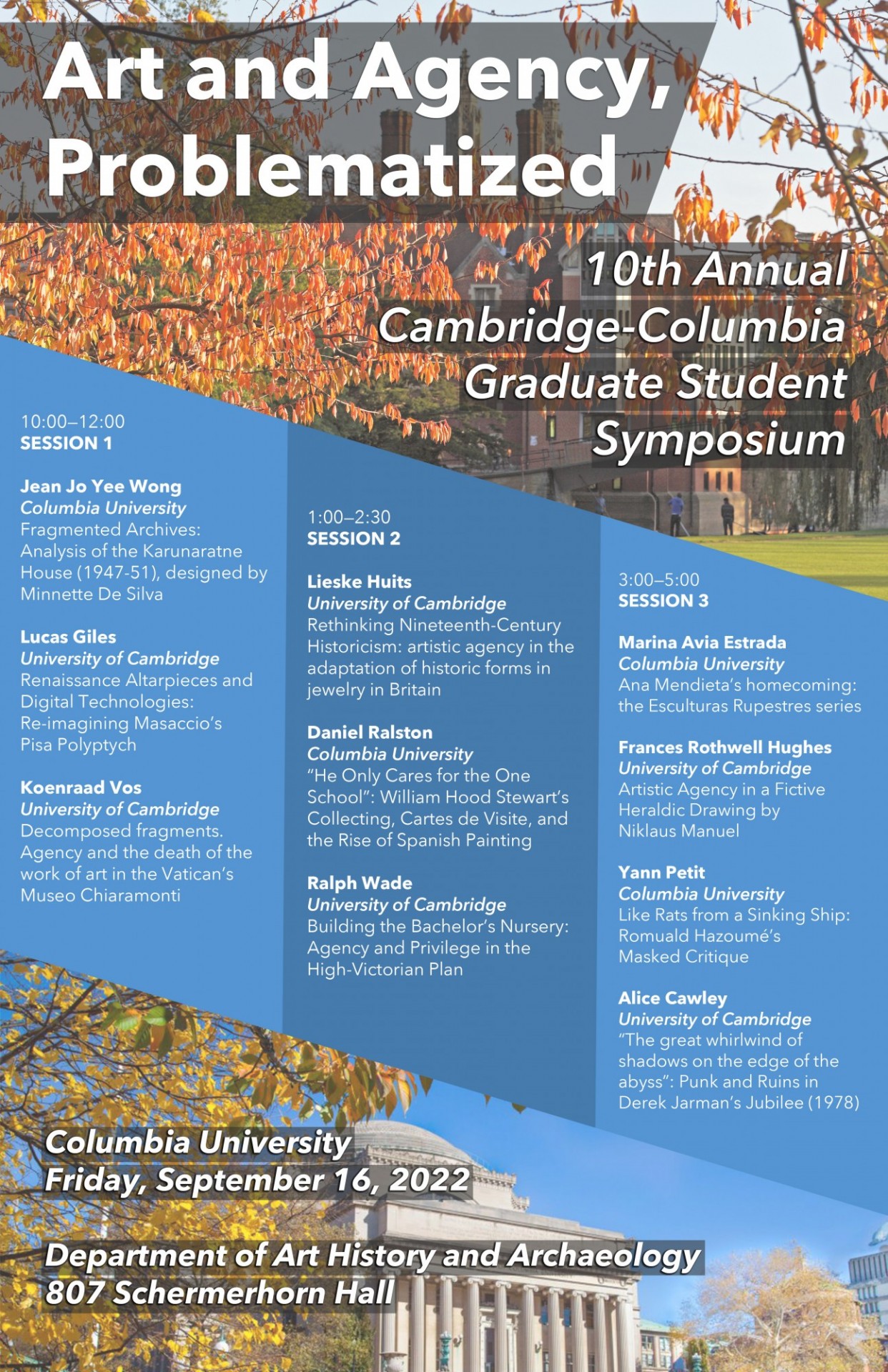 Event time is displayed in your time zone.
There are no events to show with the selected date.
There are no events to show.
See current events